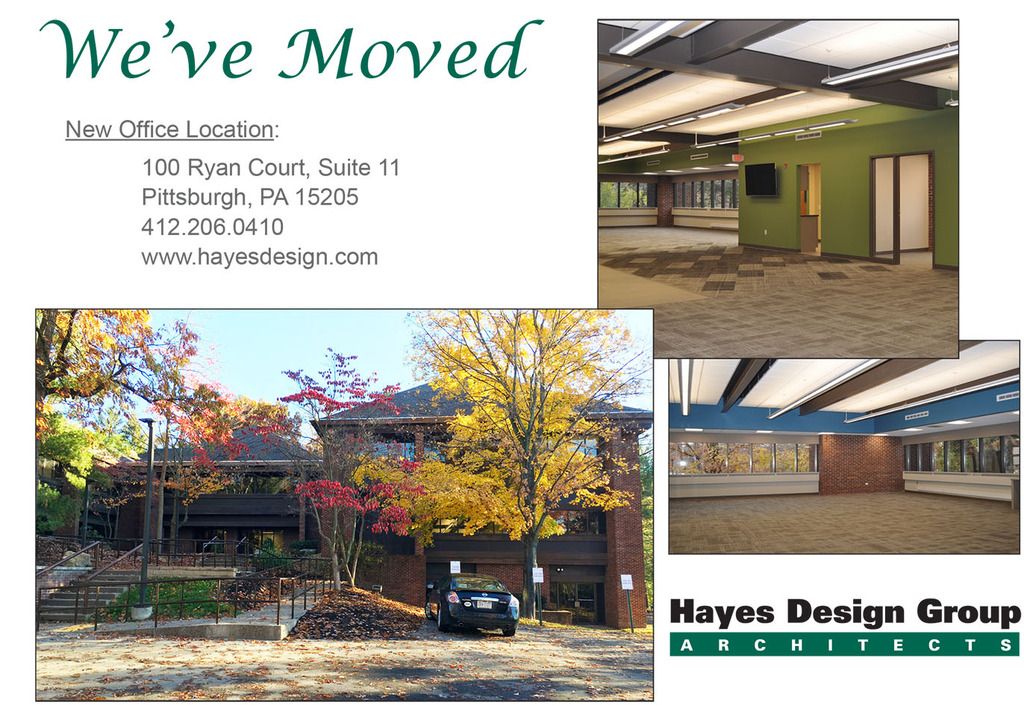 WE'VE MOVED:
As of Friday December 2, The Hayes Design Group Architects are pleased to announce its new office location.
100 Ryan Court, Suite 11
Pittsburgh, PA 15205
412.206.0410
The Hayes Design Group - Architects is a full-service architectural firm offering pre-design, schematic design, design development, construction document, bidding, and construction administration services for a wide variety of project types.
Established in 1992, The Hayes Design Group - Architects focuses on developing successful relationships with clients who want quality architecture and exceptional service.
The Hayes Design Group- Architects (Pittsburgh, PA) in partnership with Weber Murphy Fox (Erie, PA) was recently awarded the architecture services contract for the construction of the Robinson Township Municipal Complex, following a RFP process. Phase One of the project, the creation of design concepts and programming began in December for the proposed ...